Cassia Multilingual Modules connected with SYSTRAN for OpenText Content Suite Platform!
2018/25/07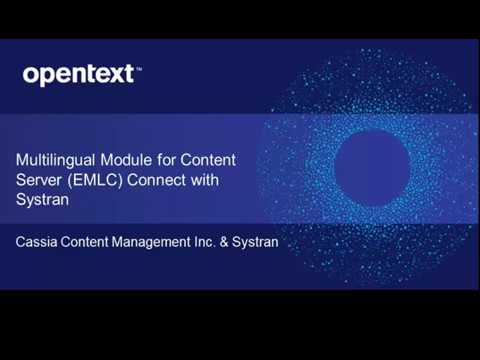 The focus of this webinar will be on EMLC, an enterprise class software module which extends the multilingual capability of OpenText Content Suite platform to include content previewing, translated searching, and seamless multilingual attributes, facets, columns and reports.
Neural Machine Translation will also be a key topic during the webinar with the participation of Gaëlle Bou, Head of Sales & Marketing at SYSTRAN.
Webinar
You may also like